Lots of people ask me how to sell a free ebook on eBay without any issue. eBay is a second-best eCommerce website after amazon. eBay platform allows for selling anything from new to used. On the other hand, the ebook sale is difficult in a specific country.
You can sell ebook under classified add on eBay.com, but in the UK, you have to ship the digital product through post. In this post, i am going to show you a simple way to sell an ebook on eBay worldwide without any issue. 
What i am going to cover?
my proof
where to get free plr ebook
listing ebook on eBay
the trick to avoid error message on eBay
Sold my first ebook on eBay (proof)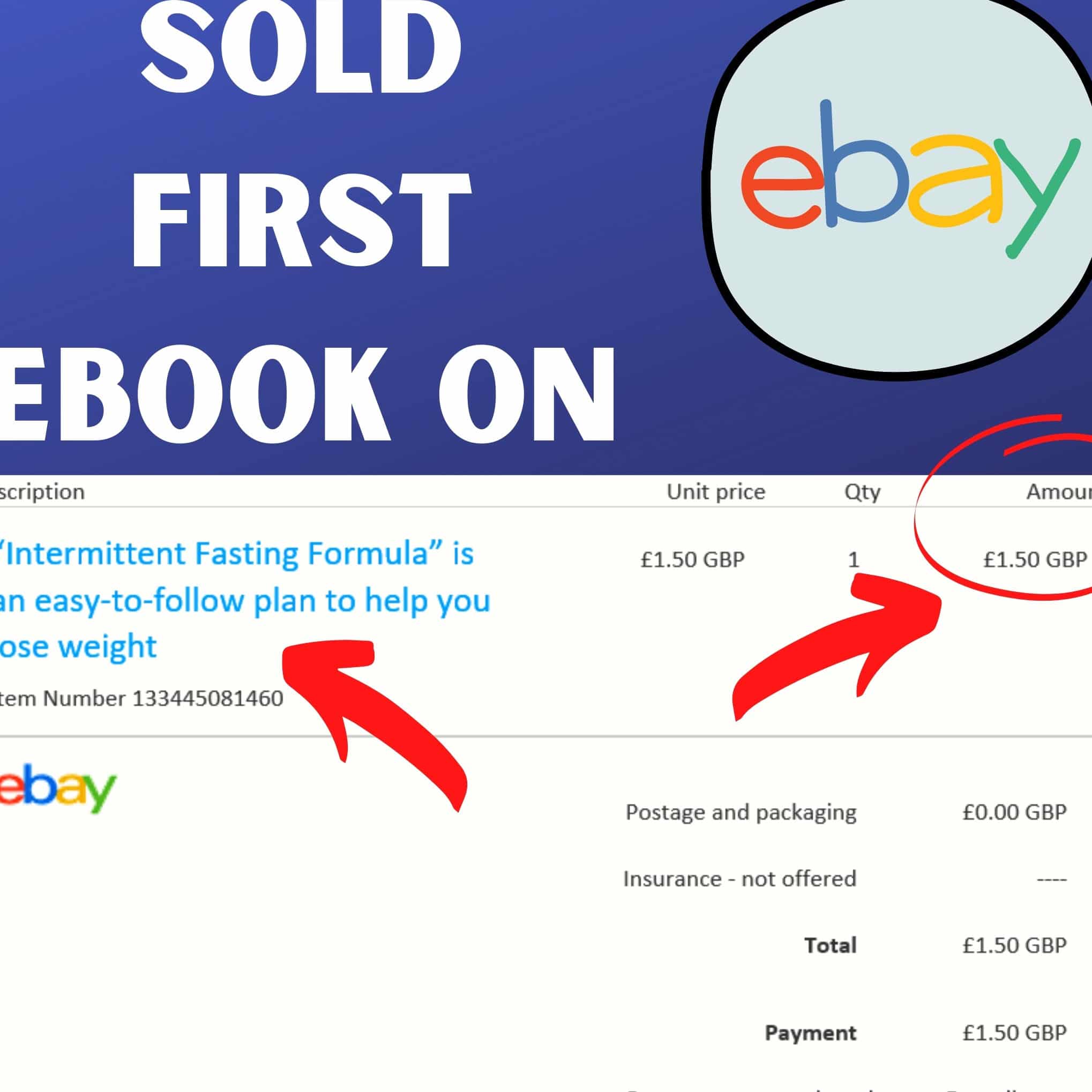 Getting organic sales on eBay is difficult. However, when it comes to eBay sale quantity is essential. Because you never know which item will be sold. So i have listed a couple of ebook on eBay and sold first one on eBay for £1.50 after fees i made £0.90 in profit. 
Where do I get free plr ebook?
There is a couple of websites you can download free plr ebook with full resale rights. But some of the sites have older content not up to date content.
To sell plr ebook, you must have recent (new) ebook to beat the competion and become the first person to sell that particular ebook. So you can make more money before others catch up with you.
My number website is idplr.com, I have paid $100 for long life access, which means i can access the most recent ebook with master resale rights. If you can't afford to pay for full access, you can visit a website like weeklyresalerights.com to get the free ebook.
How to Sell a free PLR ebook on eBay THE RIGHT WAY
Find a similar ebook listing on eBay and click open. 
Click sell simial under the image.
It will pull same listing template with the same title.
Change the title – add your ebook title.
In the condition option put NEW.
Add the image for listing (images will be provided from plr websites)
you can add specification like the author, language, year release or you can leave it empty.
In the description section, please mention this is an ebook, and the customer only receives digital copies through email.
Put the price (consider eBay and PayPal fees). Also If anyone selling simial ebook tries to list low price.
Select the delivery method. For this section, select any delivery method and put postage cost zero "0). do the same for international delivery.
Click publish 
What should I do if get an error message?
The error message pop and say you can't sell a digital product on ebay.
so how do I resolve this issue
Never put ebook in the title of the listing. use words like digital download or pdf
Change the eBay listing category to this – books & magazines then set Non-fiction
On specification don't select ebook on the book format. Better to leave the specification un touch.
If eBay allows classified ad setting in your country, then use that format and your ebook listed without any issues.
I hope you understand how to list and sell free plr ebook on eBay. If you have any questions, feel free to ask me at any time. In this method, you can make money online from worldwide without any investment.
Also, follow us on youtube for more make money online and tutorials video.
Thankyou very for reading this post.